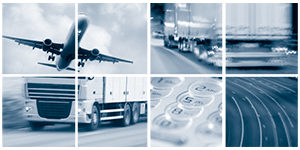 THE RANGE OF OUR SERVICES :
Door to door container services, customs clearance, warehousing and distribution services.
Integrated maritime transportation services
Project & Fair / Exhibition transportation
Contracted, special freights
Fast and reliable operation (cargo tracking, information flow)
Hazardous transportations ( IMCO )
AIRWAY TRANSPORTATION
BOYMAR Company can provide proffessional service for handling air cargo, with the offices and warehouses which are strategically close to all capital airports in Turkiye.
General cargo transportations
Project transportations (XL Cargo)
Hazardous transportations (IMCO)
LAND TRANSPORTATION
BOYMAR Company provides complete and partial service in land transportation.
Domestic and overseas warehousing, customs clearance and handling
Project transportations
Fair/Exhibition transportation
CHARTERING
BOYMAR Company provides service for all ports worldwide with its broad shipowner network.
Dry cargo vessels
Tanker vessels
Reefer vessels
INTERNAL / DOMESTIC TRANSPORTATION
CUSTOMS CLEARANCE AND INSURANCE SERVICES